Intelligent Contract Automation Software
Fly Through Your Contracts with Docubee
Make every agreement a priority with Docubee, an intelligent contract automation platform that lets you create, manage, sign, and track digital contracts.

Streamline Contracts from Creation to Close
All-in-One Contract Automation
Accelerate contract creation, review, and acceptance with automation features that enhance transparency, efficiency, and ROI while scaling with your business.
Contract creation just got a whole lot easier. Gather info from clients using Docubee's digital forms, and then use that data and data pulled from your CRM to generate documents.
Review and Finalize Contracts in a Snap
Finally, a tool that lets you share documents your way. Send contracts for review, edits, and approvals however works best for your team, and then capture legally binding eSignatures as part of your process.
Connect effortlessly with your everyday systems to power the building, sharing, or storing of your contracts. Whether it's through third-party integrations, webhooks, APIs, or native integrations — we've got you covered.
Contract Automation Software to Help Your Team Soar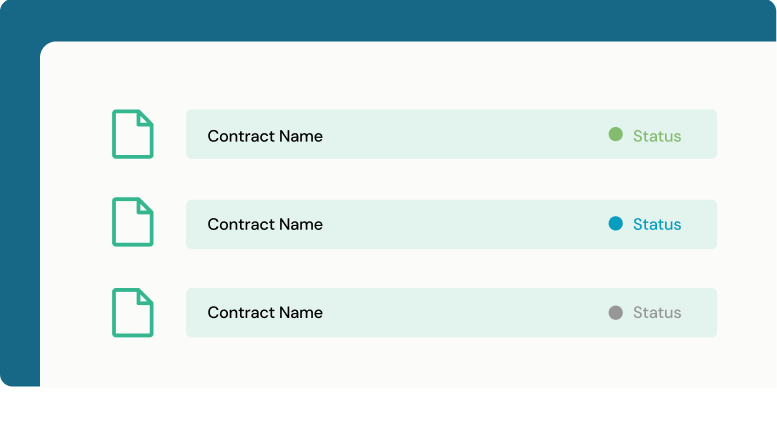 "As a package, Docubee provides all these different tools under one company, as opposed to us having to go to multiple third-party companies."
Charles MacCall, COO of Rosen Law
Safe, Secure, Compliant Contract Automation
Quit stressing about whether client data is actually safe. Docubee protects confidential data using industry-leading security tools and compliance measures.
A Contract Automation Solution Designed for You
Don't put limits on what's possible. Docubee gives you customizable contract automation solutions that fit with your workflow, not the other way around.